New Capital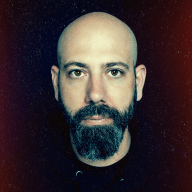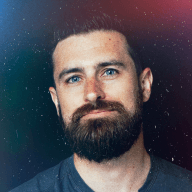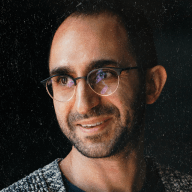 Brale has raised $11.1M to support initial development efforts.
The round was led by New Enterprise Associates (NEA), with Scott Sandell joining Brale's Board of Directors. Additional individual participation came from Matthew Prince (Co-Founder & CEO @ Cloudflare) and Albert Wenger (Managing Partner @ USV).
About Scott Sandell
Scott Sandell is the Managing General Partner of NEA. Since joining the firm in 1996, Scott has led investments in a wide range of technology companies and has played a role in many industry-transforming businesses including Bloom Energy, Cloudflare, Data Domain, Robinhood, Salesforce.com, Tableau Software, and Workday. Scott is currently the lead independent director of Cloudflare (NYSE: NET) and is a director of Coursera (NYSE: COUR). Scott also serves on the boards of a number of private companies including Branch, GoodLeap, Inkitt and One Concern. He also remains actively involved with the National Venture Capital Association (NVCA), where he served as Chairman of the Board from 2014-2015, and is a founding director of Venture Forward, a nonprofit launched by the NVCA with a focus on areas critical to the future and strength of the VC industry – history, education, diversity, equity & inclusion, and research & data. In 2019, he received the NVCA Outstanding Service Award for his significant contributions to the venture community. Additionally, Scott currently serves as the inaugural Chairman of Global Innovation Venturing (GIV), an organization focused on strengthening ecosystem collaboration to support entrepreneurs and foster innovation.
Outside of NEA, Scott is currently an Adjunct Lecturer at Stanford University in the Department of Management Science and Engineering in the School of Engineering, where he co-teaches a course on principled entrepreneurship. He also previously served on the Board of Advisors of the Thayer School of Engineering at Dartmouth for over a decade (from 2009 – 2021) and is currently an emeritus member.
Before joining NEA, Scott was a product manager at Microsoft. Prior to that, Scott co-founded and ran the European subsidiary of C-ATS Software. He began his career at the Boston Consulting Group. Scott holds an MBA from Stanford and an AB in Engineering Sciences from Dartmouth College.
About NEA
New Enterprise Associates, Inc. (NEA) is a global venture capital firm focused on helping entrepreneurs build transformational businesses across multiple stages, sectors and geographies. Founded in 1977, NEA has over $25 billion in assets under management as of December 31, 2022 and invests in technology and healthcare companies at all stages in a company's lifecycle, from seed stage through IPO. The firm's long track record of investing includes more than 270 portfolio company IPOs and more than 450 mergers and acquisitions. For more information, please visit www.nea.com.
---
The capital will allow Brale to invest with conviction in research and development while supporting our regulatory efforts in the United States.
We are incredibly grateful for the support of our idea and team, headquartered in Des Moines, IA.
🤝
More to come
Request a demo and see what we're building.
Sign up
Contributors