Brale Ecosystem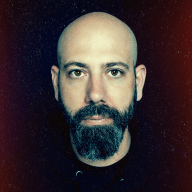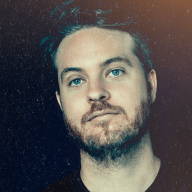 We're excited to introduce the Brale Ecosystem, a growing set of blockchains, wallets, exchanges, and applications where SBC and USDGLO are integrated. We hope this is the beginning of creating a known path to launching a new stablecoin just like it's become a known path to launch a website.
Learn more about each company on our Ecosystem page.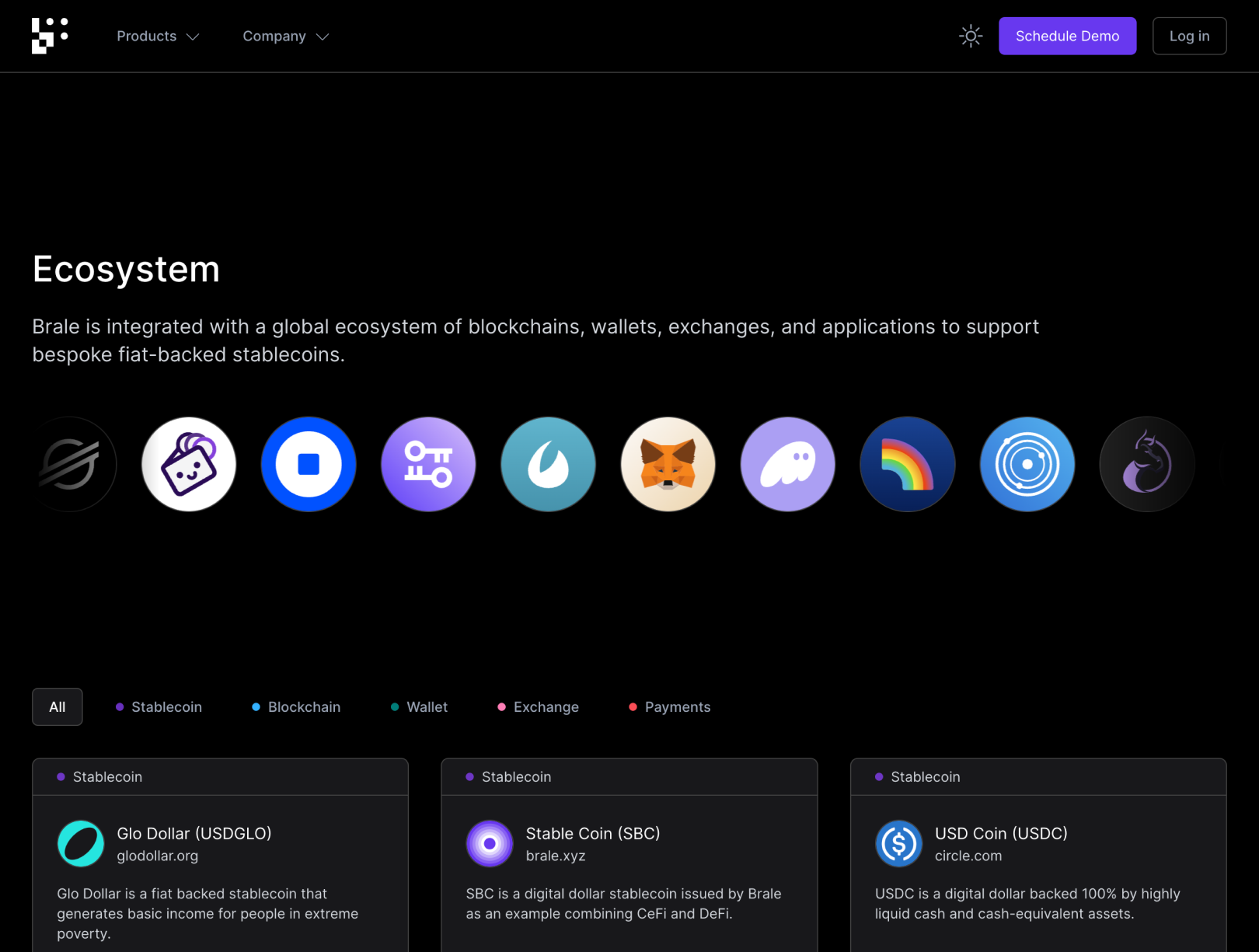 An ecosystem to support new stablecoins
One of the greatest challenges for new stablecoin programs is developing liquidity, integrations, and cross-chain compatibility. We're working to cultivate an ecosystem to help stablecoins benefit from day 1 integrations that increase their utility.
Multi-chain stablecoins can be issued in less than an hour on Ethereum, Stellar, Polygon, Celo, Base, Optimism, and Avalanche. By working with many ecosystems, we give projects the flexibility to leverage the blockchains best suited for their use cases. Liquidity can also be swapped 1:1 across chains at any time.
Wallet support
New stablecoins are automatically compatible with many wallets. We've found some of the most friendly to be Coinbase Wallet, Rainbow, Phantom, Trust, and Lobstr. SBC is also available on Citizen Wallet, which allows users to transfer stablecoins without paying any gas fees. Additional wallet integrations will be supported in the near future.
Exchanges & liquidity
We're working to make it easier for projects to bootstrap initial liquidity. New stablecoins are automatically listed on our exchange without fees or liquidity requirements, and can be swapped at par with USDC, SBC, USDGLO, and all supported stablecoins.
Partners including 1Konto, an OTC and settlement network, supports wider access to USDGLO for international businesses. Keyrock is a dedicated market maker for Glo Dollar which helps make USDGLO available for global consumers.
Join the ecosystem
By growing the ecosystem together, we get closer to the vision of seamless experiences powered by digital dollars. If you're interested in joining the Brale ecosystem, we'd love to hear from you.
Get started
Integrate SBC, USDGLO, and all Brale issued stablecoins into your application.
Apply
Contributors