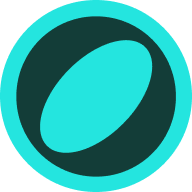 Overview
Glo Dollar (USDGLO) is the antipoverty stablecoin. Glo Dollar is fiat-backed and generates earnings on its reserves. The difference: its creator, the Glo Foundation donates its portion of earnings to basic income programs for people living in extreme poverty. As Glo Dollar's market cap goes up, extreme poverty goes down.
The Glo Foundation is a mission-driven organization focused on building sustainable solutions for ending extreme poverty.
Read more
Type
Fiat-backed. Redeemable one-to-one for US dollars.
Summary
Lift people out of extreme poverty by adopting the Glo Dollar– a stablecoin developed by the Glo Foundation and issued by Brale.
Attestations
Brale asserts that the balance of treasury assets is equal to or greater than the tokens issued, as of the following dates and as detailed below.
Attestations
Balance as of September 30, 2023